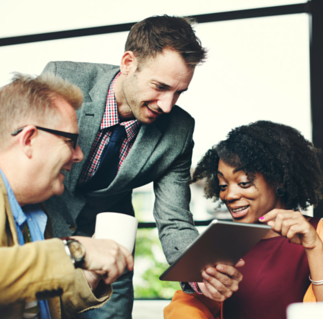 Our Belief:
Nonprofits have the power to radically strengthen our community
Workshops
CNE is committed to transforming nonprofits through the awesome and educational workshops we offer. We believe our programs provide structure and professional development for organizations to more effectively and efficiently fulfill their missions.
Find A Workshop
Consulting
Our Executive Service Corps is a skills-based volunteer consulting program. We are dedicated to improving the quality of life in the communities we serve by providing high-quality affordable consulting services to nonprofit leaders seeking to address critical issues.
Join the Program
Resources
The Nonprofit Directory provides a comprehensive listing of the region's diverse nonprofit organizations. Readers will also find a listing of corporate members who have demonstrated a commitment to the nonprofit sector through their programs and services.
Explore Resources
Keynote speaker for the 2017 Nonprofit Day Conference announced!
CNE is thrilled to announce that nonprofit guru Joan Garry, of Joan Garry Consulting, will serve as the keynote speaker at the 2017 Nonprofit Day Conference!
CNE's annual Conference brings together changemakers, practitioners, volunteers, funders, and businesses for a full day of learning, sharing, and building relationships.
Save the date: March 17th, 2017
2017 Nonprofit Day Conference Information
A Network of Awesome People
Members of the Center for Nonprofit Excellence have access to a wide variety of programs, services, and products to help members achieve their missions more efficiently and effectively, access personal and professional development.
Make a Living Making an Impact
Check out CNE's job board to discover employment opportunities in the local nonprofit sector. With more than 70,000 visitors annually, CNE's job board is THE place to recruit the talented professionals your organization needs.